Tobii Dynavox creates communication aids for those in need of augmentative & alternative communication (AAC) and special education solutions.
Augmentative & alternative communication (AAC)
Our AAC solutions are designed for people with a wide range of communication impairments and disabilities such as cerebral palsy, autism, Down syndrome, Rett syndrome, ALS, multiple sclerosis, and aphasia, as well as those in their circle of care. Tobii Dynavox creates communication aids including hardware, software and services to help these individuals succeed in developing or regaining communication skills. We estimate that around 50 million people worldwide are in need of communication aids, while roughly only 2 million are officially diagnosed with this need. Furthermore, a subset of only about 40,000, or roughly 2%, of this cohort actually receive communication aids.
Our special education solutions are designed for special education teachers, speech and language pathologists and parents or caregivers of those who require adaptive learning methods. Our special education software and community forum for creating and sharing curriculum and resources help this audience successfully teach school-aged learners worldwide vital communication and literacy skills.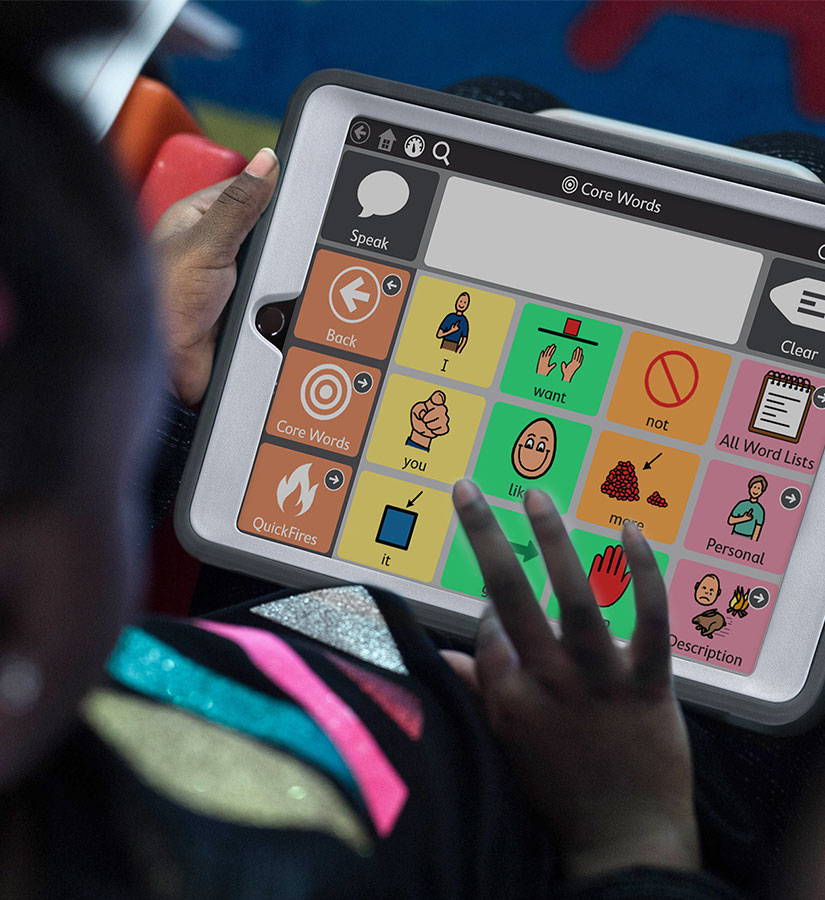 People requiring AAC and special education solutions are heavily reliant on communication aids to meet their needs. Despite this, currently only about 2% of those diagnosed with these needs are currently benefitting from such technology.
number of people who cannot communicate effectively without communication aids today
number of people diagnosed yearly with a need for communication aids
percentage of people diagnosed yearly who get communication aids